Twitter's Fact-Check On President Trump's Tweet Contained Misleading Information
3 min read
On Tuesday Twitter added a fact-check section to the bottom of President Trump's tweet on mail-in voting scandals. However, issues arose after it was found the information provided by Twitter was wrong and the guy in charge of fact-checking thinks Trump is a Nazi.
Who could have predicted this was going to go very wrong?…everyone, the answer is everyone.
The error in Twitter's fact check of President Trump's vote-by-mail tweets, clearly shows social media platforms will fail every time trying to arbitrate truth.
President Trump on Twitter pointed out the issues that could and have come from mail-in-voting.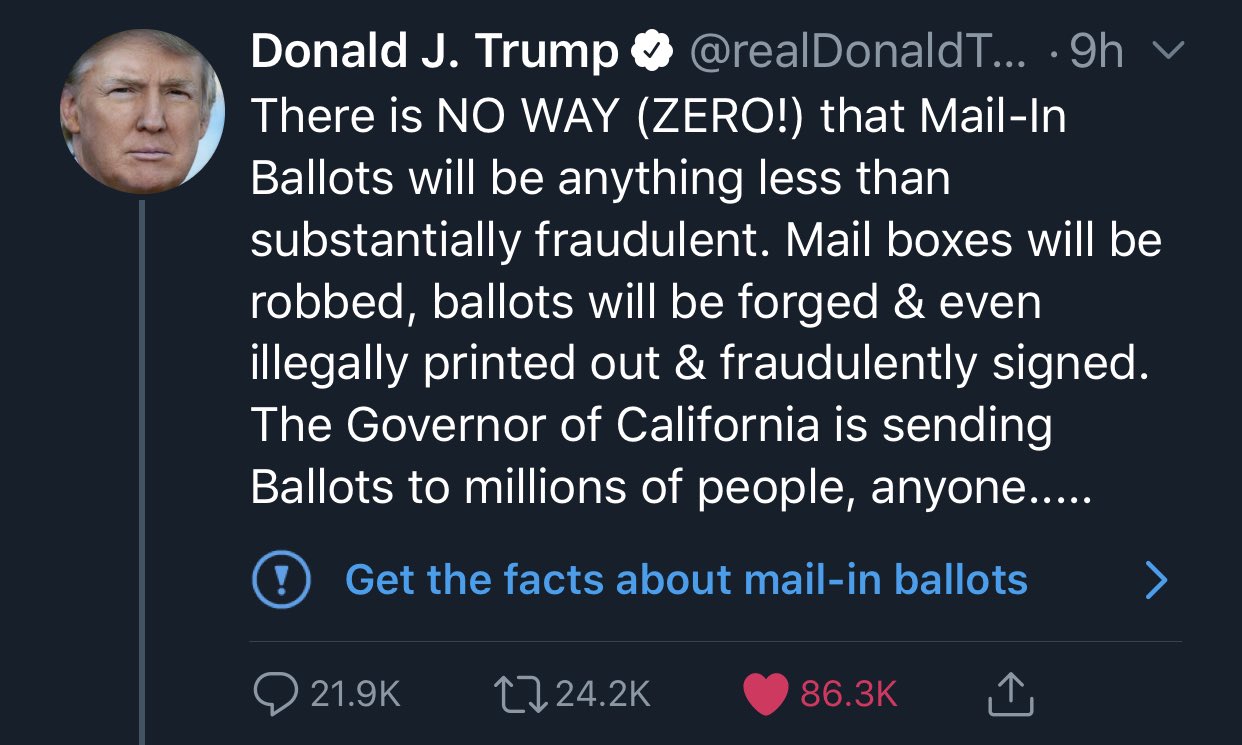 Twitter in their "fact-checking" claimed everything the President said was untrue. But that's where they screwed up.
On Wednesday Jenna Ellis, senior legal adviser to Team Trump and Attorney to President Trump issued a response to Twitter's fake news fact-check on Wednesday.
Team Trump rejects Twitter's blatantly partisan attempt to 'fact check' the President on election integrity. Twitter falsely undermined the truth and opinion of his tweet, thereby misleading the American public on the valid concerns with mail-in ballots.

FACTS: Mail-in balloting increases the chain of custody of a ballot and thus increases the incidents of fraud. Without mail-in balloting, there can't be vote harvesting, which is a key attempt of Democrats to undermine important safeguards to election security. Without mail-in balloting, there is ZERO chance of ballots being stolen or not cast on time.

Election integrity and security is not a partisan issue and President Trump is right to be concerned with keeping the votes of all Americans in all elections free and fair.

We call on Twitter to remove this partisan 'fact check' flag and obvious political maneuver suggesting President Trump's tweet was false.
Here's where Twitter went wrong: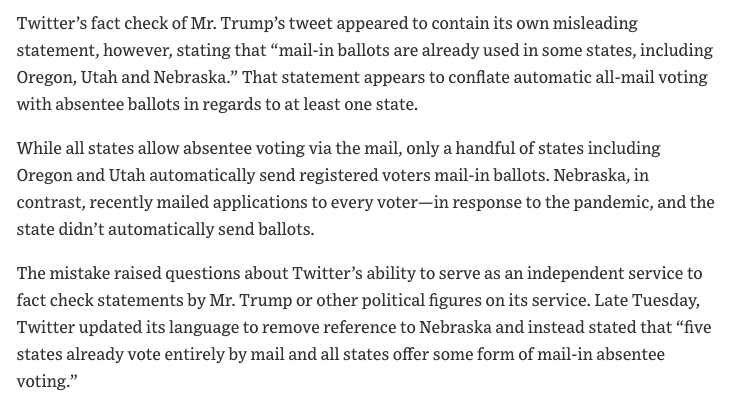 The sad truth is that Twitter has decided to be the know it all for everything and their army of sources is mainstream media outlets like WAPO, CNN, who have had been fact-checked due to their constant fake news reporting more than anyone else on the planet. Throw in the angry far-leftist that thinks Trump is a Nazi and fly over states are racist to run the show and you have yourself a force that isn't afraid – and will – do whatever it takes to sway the 2020 election to get that bad orange man who hurts their feelings out of office.
Help Milne News stay online and continue our great work in bringing you the News Reported Raw, Real and Truthfully…No BS…Any donation is greatly appreciated:
Thank you for your support.
Or Via Stripe: any kind of credit or debit card: Visa, MasterCard, American Express, JCB, Discover, and Diners Club. (NO SIGN UP REQUIRED)
Get the latest news delivered straight to your inbox for free every day by signing up below.