FBI Investigation Finds "NOOSE" in Bubba Wallace's Garage Is a Pull Rope For Door
2 min read
It took 15 FBI special agents a day and a half to figure out that no federal crime was committed pertaining to the NASCAR noose case.
The "Noose" was found to be a pull rope that had been in the garage since October 2019. Bubba Wallace was only assigned to that Garage (number 4) last week. "Nobody could have known Mr. Wallace would be assigned to garage No. 4 last week," NASCAR officials said.
FBI statement: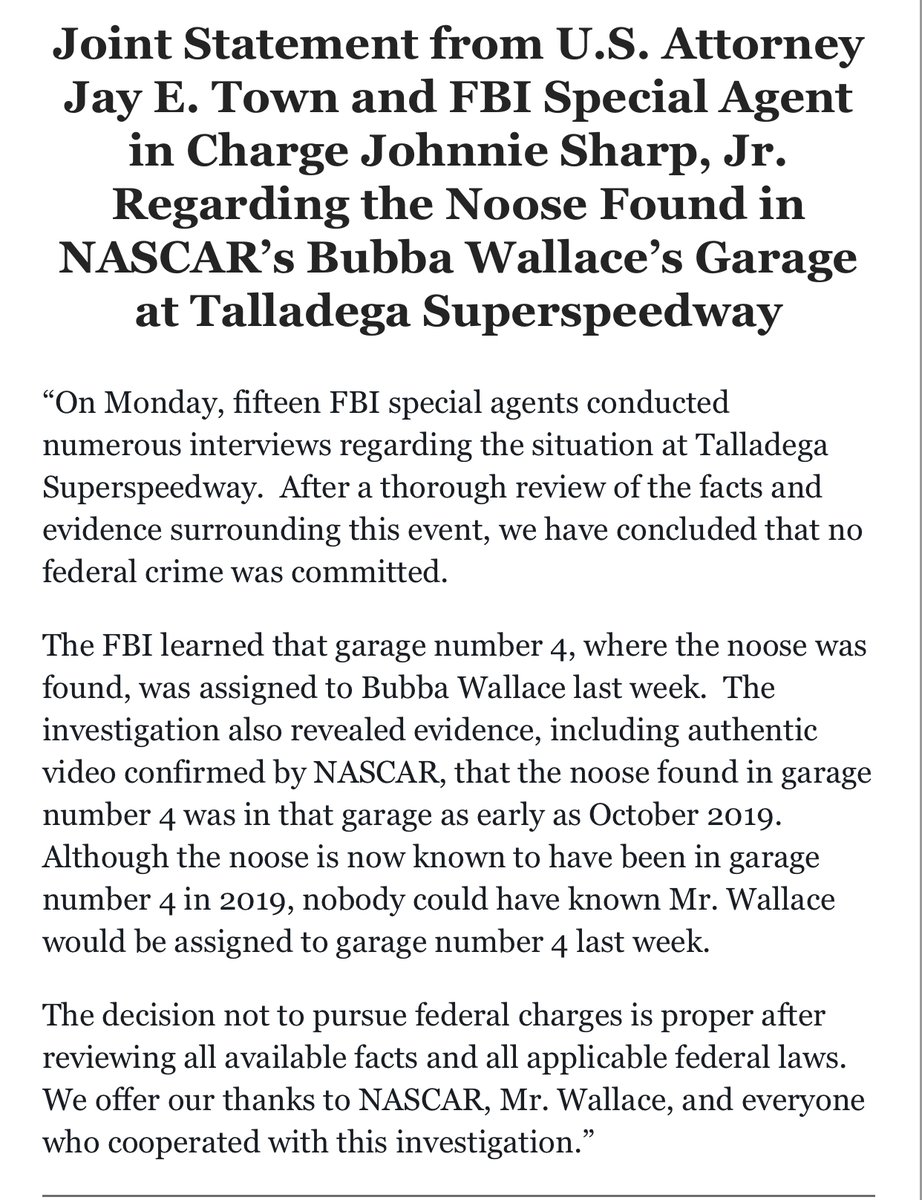 In a separate statement, NASCAR said a pull rope for the garage door had been "fashioned like a noose" and left there.
"We appreciate the F.B.I.'s quick and thorough investigation and are thankful to learn that this was not an intentional, racist act against Bubba," NASCAR said.
Help Milne News stay online and continue our great work in bringing you the News Reported Raw, Real and Truthfully…No BS…Any donation is greatly appreciated:
Thank you for your support.
Or Via Stripe: any kind of credit or debit card: Visa, MasterCard, American Express, JCB, Discover, and Diners Club. (NO SIGN UP REQUIRED)
Get the latest news delivered straight to your inbox for free every day by signing up below.