White House Physician Says President Trump Reporting 'No Symptoms' Of COVID-19
White House Physician Sean Conley says President Trump "reports no symptoms" on the day after his return to the White House from 72 hours at Walter Reed.
In a brief statement, Dr. Conley reported that the President's oxygen saturation level is 95-97%. "Overall, he continues to do extremely well," says Conley.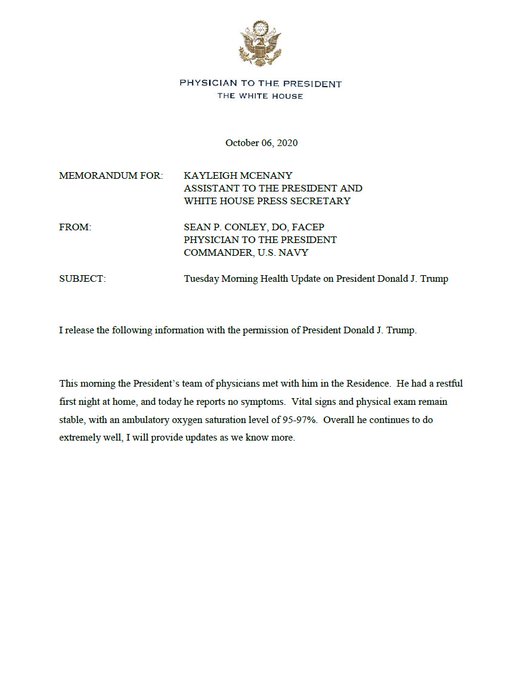 Dr. Sean Conley said that the president has "met or exceeded" standard discharge protocol, and reported no symptoms on Tuesday afternoon.
Help Milne News stay online and continue our great work in bringing you the News Reported Raw, Real and Truthfully…No BS…Any donation is greatly appreciated:
Thank you for your support.
Or Via Stripe: any kind of credit or debit card: Visa, MasterCard, American Express, JCB, Discover, and Diners Club. (NO SIGN UP REQUIRED)
Get the latest news delivered straight to your inbox for free every day by signing up below.
[email-subscribers namefield="YES" desc="" group="Public"]