Derek Chauvin Found Guilty Of All Three Charges In The Death Of George Floyd
A Minnesota jury found former Minneapolis police officer Derek Chauvin guilty Tuesday on charges of second-degree unintentional murder, third-degree murder and second-degree manslaughter for the May 2020 death of George Floyd.
Jurors announced their final verdict after approximately 10 hours of deliberation. Sentencing will take place in eight weeks and Chauvin will be held without bail until that time.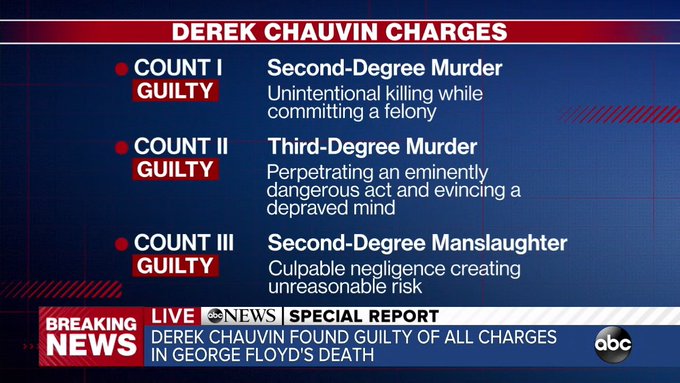 Watch jury's verdict at Derek Chauvin's trial