George Floyd Mural In Toledo, Ohio, Destroyed By A Lightning Strike
The George Floyd mural at Summit and Lagrange in North Toledo, Ohio, was destroyed by a lightning strike. Doppler Radar showed a lightning strike hit in that block at about 4:30 PM.
The piece was created by Toledo artist David Ross just about one year ago. He said the artwork stands as a memorial and reminder to never forget what happened that day in May of 2020.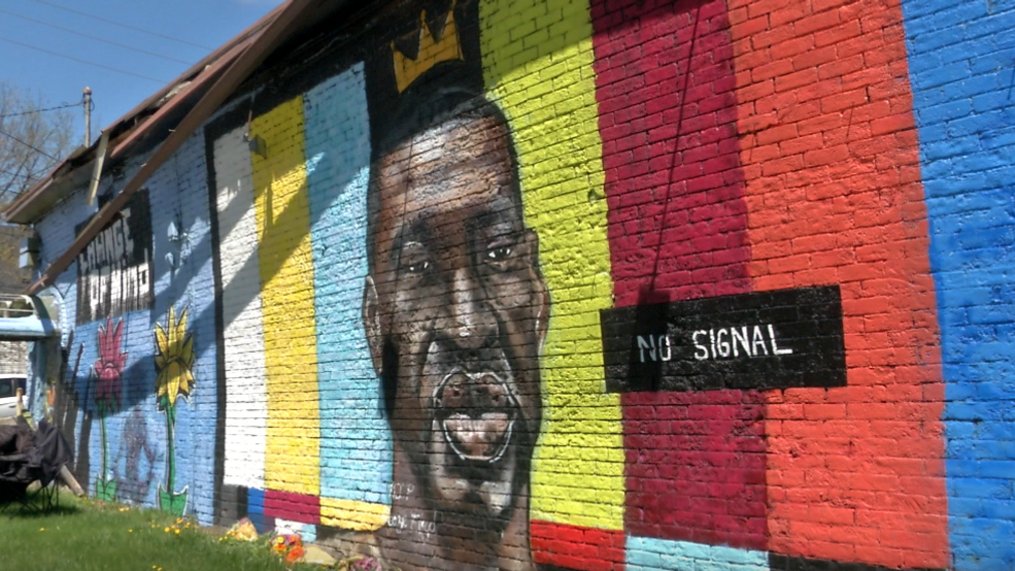 A witness who saw the wall fall told TFRD they had seen a lightning bolt strike the building. The department later confirmed the strike to be the cause of the collapse. 
According to a City of Toledo building inspector, the building itself is structurally sound, The building's owner is working to clean up the bricks and tear down the rest of the mural wall.
The City of Toledo released a statement on the mural, saying they will work with the arts commission on planning for a new mural, or help the commission and the artist find a new location, adding that they were heartbroken to see artist David Ross's work collapse.