Coward Cop Shoves Elderly Woman To Ground Then Pepper Sprays Her Face As She Lay Hurt
An elderly woman was shoved to the ground and doused with pepper spray by two policemen during the Melbourne anti-lockdown protest.
The woman was shoved hard to the ground by the two cops before they fired the pepper spray directly on her face as she lay defenseless on the road trying to shield her eyes.
The footage shows the woman wearing an Australian flag draped around her being knocked to the ground by officers.
The woman, reportedly in her 70s, lay injured on the ground and trying to shield her face while being doused with pepper spray by two officers standing over her.
She is seen wincing and writhing in pain as officers eventually helped her.
Clearly excessive force.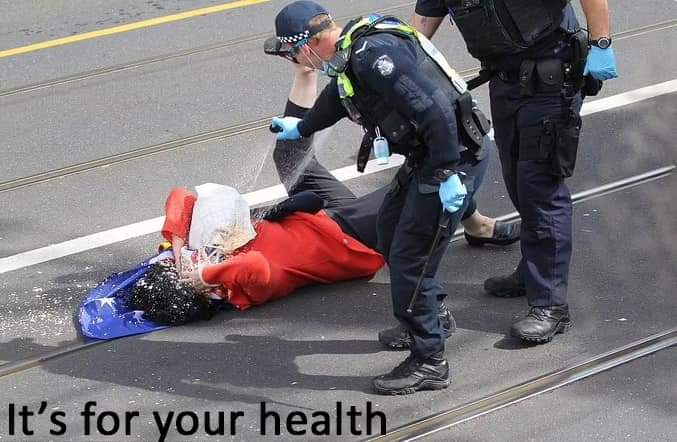 Hundreds of anti-lockdown demonstrators took to the streets in Melbourne on Saturday, sparking violent confrontations with police that resulted in 235 arrests and 10 injured officers.