Trump announces Jan. 6 news conference to be held at Mar-a-Lago
2 min read
Former President Trump has announced he will be holding a news conference from Mar-a-Lago on Jan. 6.
"Why isn't the Unselect Committee of highly partisan political hacks investigating the CAUSE of the January 6th protest, which was the rigged Presidential Election of 2020?" Trump said in his statement Tuesday announcing the news conference.
"I will be having a news conference on January 6th at Mar-a-Lago to discuss all of these points, and more," Trump said. "Until then, remember, the insurrection took place on November 3rd, it was the completely unarmed protest of the rigged election that took place on January 6th."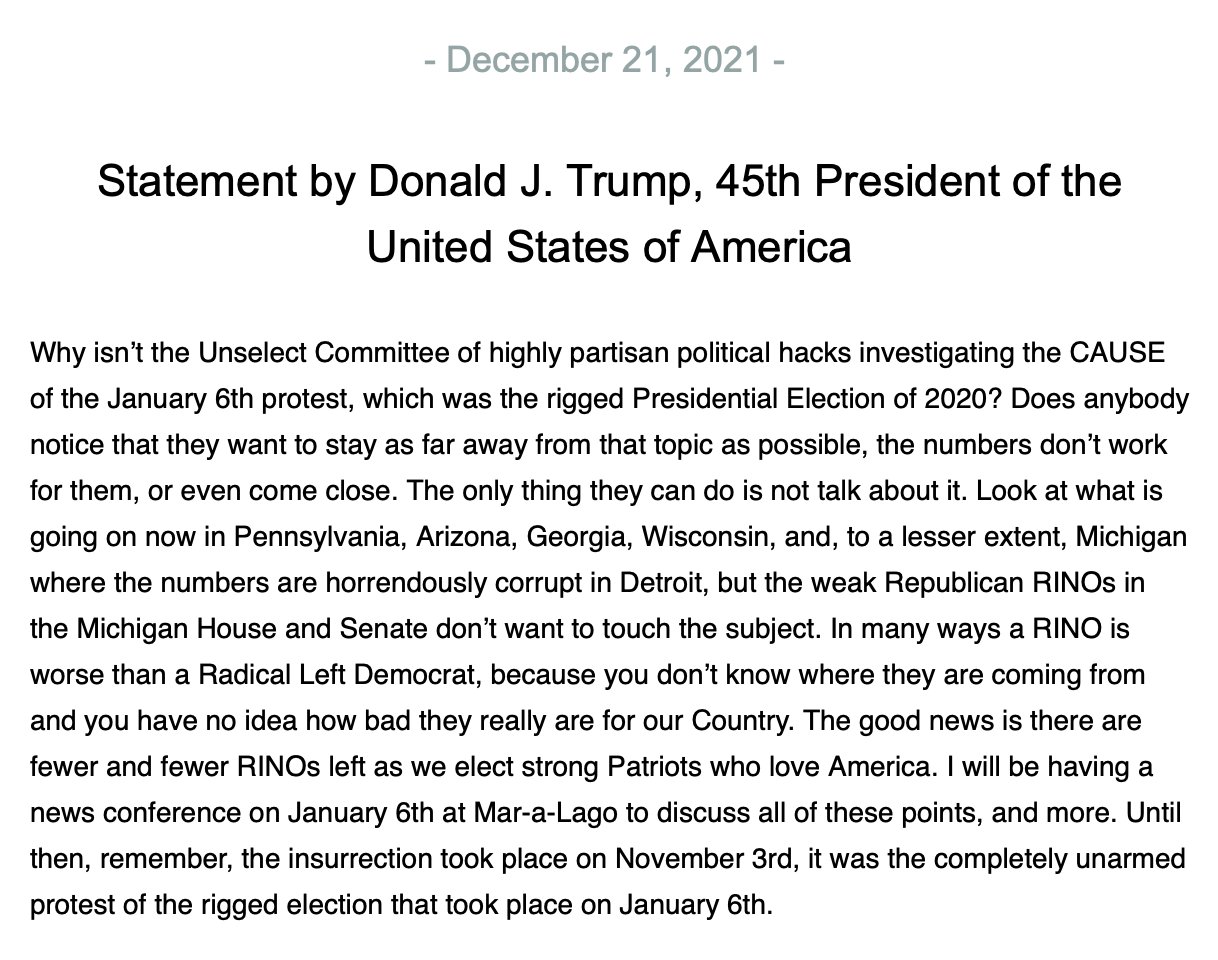 The White House has also said it would commemorate the day.
"Jan. 6 was one of the darkest days in our democracy," White House press secretary Jen Psaki said. "It was a day when our nation's capital was under attack and I think there's no question you'll see us commemorate that day."